COMBALLS GROUP.
Qingdao ,266061, China
http://www.comballs.com
Phone: +86 532 88961235/88961237/88961238;Fax:+86 532 88961236 / 83883615
sales@comballs.com
Sincerity / Smile / Smart / Speed / Study
Full rang of Products to fit various industry......
Attend quality / Sincerely cooperate / Pay attention to minutia / Continual amelioration as a prineciple .....
Sincerity / Smile / Smart / Speed / Study as our Value Idea ......
A excellent "Comballs" brand with its strict quality ,on time delivery, competitive price ,best service and high customer satisfaction rate ....
COMBALLS GROUP FAMILY
Qingdao Baltek Industries Co., Ltd
QunQiu Cast Factory
Qingdao (Tiam) Steel IND Co., National
ZoBo Ceramic Ind.Co., Ltd
Kwohwa Investment Co., Ltd
Graphtech Materails Co., Ltd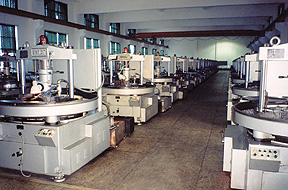 COMBALLS was founded in 1985 with the sole premise of manufacturing quality, precision, miniature balls.Comballs has an extensive inventory of standard and non-standarddiameters balls in various materials;Our company is well managed and has achieved ISO9001 certification; we fully guarantee the quality of our products will meet clients highest expectations. Our customers are from over 100 countries worldwide, although mainly located in Europe, Asia, North America, and Africa. With the policy of satisfy every business partner as our ever-lasting pursuit, we enjoy a high reputation among all customers. As a reliable source for importers worldwide, supplying high- quality products and complete sales service, we are looking forward to the opportunity of entering into a cooperative relationship with your company
Qingdao Baltek Industries Co., ltd
1403/B 0 No.1 Xianxialing Road, Qingdao 266061 China.
Tel :+86 (0) 532 88961237 / 88961238 /88961235 Fax:+86 (0) 532 88961236/83883615
http://www.comballs.com Email: sales@comballs.com ; sainor@comballs.com
Technical

Standard Of Precision Steel balls
ISO3290 | DIN5401 | ANSI/AFBMA
More...
Size & Weight | Manufacturing Process
Applications
More...
Material contrast|Hardness |
Cast & Forging Data | Ceramic Materials
More...